TEMPOGRAPHY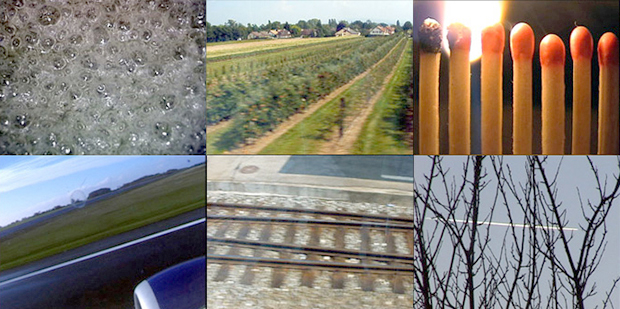 Tempography is a video art project—or even a freestanding art form—that was founded by me and the Swiss artist Anthony Bannwart in 2003. The individual video pieces are called "tempographs".


Definition
Tempography explores the zone between cinema and photography. It was born from the idea of extending the photograph; to capture that which a non-durative still image cannot capture. As the name suggests, time (and, consequently, movement) is crucial to the concept. The more isolated the movement, the more tempographic the piece. The key to understanding Tempography is: without the movement or change in composition, there would be no need for the duration. Tempographs can be described as brief visual impacts. It is minimalist video art: constrained and observational.


Guidelines
A tempograph is a single moving image shot.

A tempograph has no sound.

A tempograph must be in colour.

The tempo must be real-time.
The camera must be as steady as possible.
Each tempograph must have a duration between 3 and 30 seconds.
There must be no cuts, fades, etc.
The colour balance/intensity and the brightness/contrast may be adjusted.
Apart from the above, no effects or graphic superimpositions may be used.
The narrative must be minimal and "extra-filmic".
Codes


Instead of traditional titles, each tempograph is assigned a code, in the form of T1.AAA.0113.20. "T1" means that it is the first tempograph by a specific artist. Each piece gets a unique number. "AAA" is a signature for the tempographer in question, in this case an invented one. "0113" (January 2013) is when the piece was shot (not when it was edited). It is possible to be more or less specific; the date could be included (010113) or perhaps only the year (13). The last segment is the length of the video in seconds. A tempograph can have different duration in different contexts. In other words "T1.AAA", can end with "26" or "15" depending on how it was edited.


Community

Tempography is a community-oriented ongoing project. Active and potential video artists around the world can submit their work. The exhibitions listed below are all group shows. More artists join the project with every new exhibition.

Exhibitions

2004: Buses—London and Birmingham

TEMPOGRAPHY WAS EXHIBITED ON PUBLIC SCREENS IN 204 DOUBLE-DECKER BUSES
A POTENTIAL AUDIENCE OF 15.5 MILLION PEOPLE WATCHED OVER 2 MILLION SCREENINGS


2006: Zita Cinema—Stockholm/Sweden

TEMPOGRAPHIC SEQUENCES WERE SHOWN ON THE CINEMA SCREENS BEFORE THE FEATURE FILM


2008: Gallery Factory—Seoul/South Korea

2009: Goethe-Institut—Hanoi/Vietnam

2010: Videoholica International Video Art Festival—Varna/Bulgaria

2011: Vaska Emanouilova Gallery—Sofia/Bulgaria

2011: Cité Malesherbes—Paris/France

TEMPOGRAPHS WERE PROJECTED ON THE FAÇADES OF THE BUILDINGS ON THE ENTIRE STREET
PART OF THE ANNUAL CULTURAL EVENT "NUIT BLANCHE", WHICH TAKES PLACE ALL OVER PARIS


2012: Spring Salon—Mora/Sweden

A TEMPOGRAPHIC TRIPTYCH WAS PART OF THE ANNUAL SPRING EXHIBITION
(THIS WAS NOT A TEMPOGRAPHY GROUP SHOW)

2014: Detroit Stockholm Gallery—Stockholm/Sweden
SOLO SHOW (NOT A TEMPOGRAPHY GROUP SHOW)



Tempography's Facebook page (defunct)

facebook.com/pages/TEMPOGRAPHY-conceptual-video-art-project/307156350130